Happy Birthday, Michiyo Tsujimura
It's commonly claimed that drinking green tea can offer various health benefits, such as stress relief, improved cognitive function, and lowered risk of cardiovascular diseases. Biochemist and agricultural scientist Michiyo Tsujimura, whose award-winning research focused on the chemical components of green tea, made foundational contributions to the knowledge of this popular drink's advantages.
Tsujimura's Passion for Education
On September 17, 1888, Michiyo Tsujimura was born in what is known today as Okegawa in Saitama Prefecture, Japan. Education was a large part of her life. Tsujimura held several teaching positions in the years prior to her research career. She worked as an assistant teacher at Jinjo Higher Elementary School and then attended Tokyo Prefecture Women's Normal School, from which she graduated in 1909.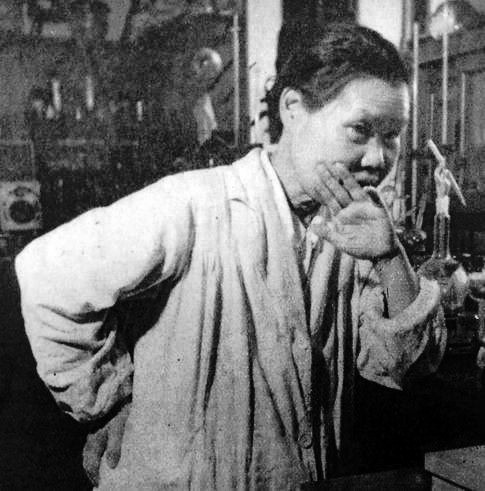 Photograph of Michiyo Tsujimura. Image by 朝日新聞社. Licensed under the public domain in Japan and the United States, via Wikimedia Commons.
In 1909, Tsujimura also enrolled in the Division of Science at Tokyo Women's Higher Normal School, where she was taught by Kono Yasui, a biologist who went on to become the first Japanese woman to receive a doctoral degree in science. Studying under Yasui prompted Tsujimura's interest in scientific research, though her research career didn't begin until just over a decade later. Tsujimura graduated from the Division of Science in 1913 and thereafter worked as a teacher at Yokohama High School for Women. In 1917, she switched to a teaching position at Saitama Women's Normal School, where she worked for several years.
Exploring the Components of Green Tea
Tsujimura's research journey began in 1920. She first worked at the Hokkaido Imperial University, but because the institute wasn't accepting female students at the time, Tsujimura took an unpaid position as a laboratory assistant at the Food Nutritional Laboratory of the university's Agricultural Chemistry Department. There, her research centered on the nutrition of silkworms. She remained at the lab for two years before switching to the Medical Chemical Laboratory at Tokyo Imperial University's Medical College. Unfortunately, in 1923 the laboratory was destroyed in the Great Kantō earthquake. Because of this, she relocated to the research institute RIKEN, where she worked as a research student in the laboratory of Umetaro Suzuki, a scientist known for his discovery of vitamin B1.
In 1924, Tsujimura and her colleague Seitaro Miura identified vitamin C in green tea. An article on these findings was published in the scientific journal Bioscience, Biotechnology, and Biochemistry, contributing to an increase in green tea being exported to North America.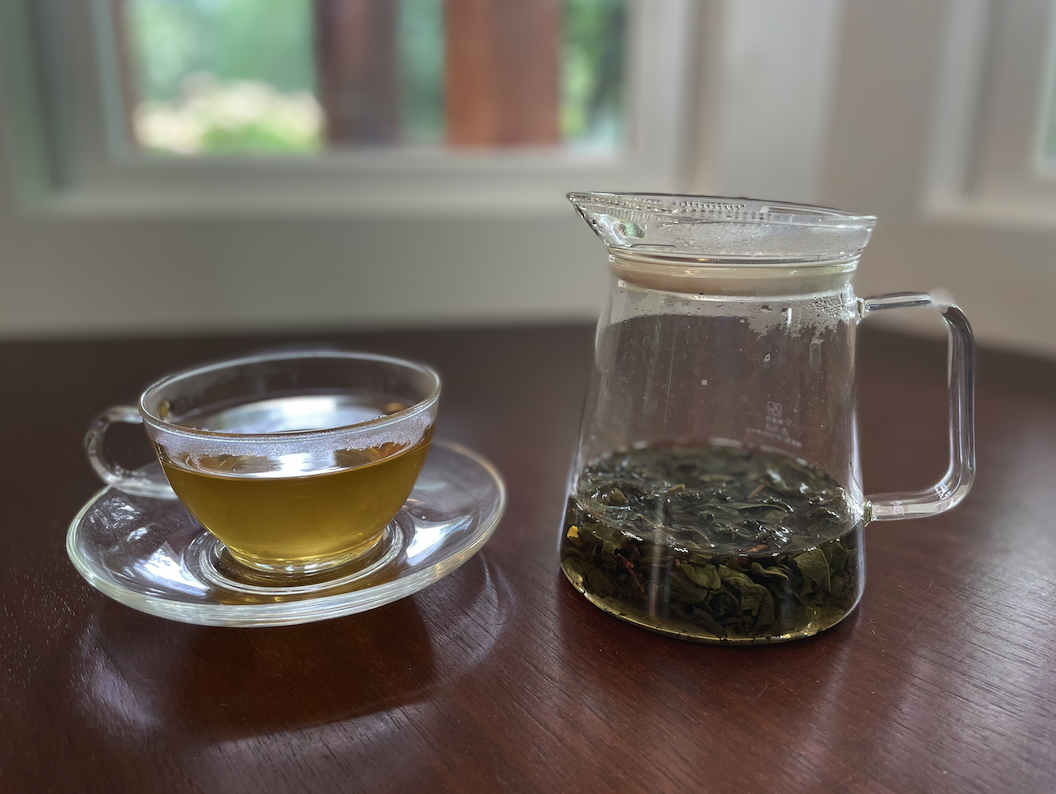 From there, Tsujimura isolated several chemical compounds in green tea: In 1928, she isolated flavonoid catechin, a chemical component that can provide health benefits such as the promotion of cardiovascular and neurological health and the treatment and prevention of infections. Two years later, she extracted tannin. This is a plant compound that contributes to the bitter taste of some teas. In the years since Tsujimura isolated tannin, countless researchers have looked into its properties and potential uses. While it was discovered that there are some health benefits to consuming tannins, research also found that it binds with proteins and minerals, which can hinder the natural absorption of iron. Some sources today suggest that adding milk to your tea can help, as the tannins will bind with the protein therein rather than with iron already in your system.
One of Tsujimura's major accomplishments came in 1932 when her thesis submission titled "On the Chemical Components of Green Tea" was approved by the Tokyo Imperial University, making her the first woman in Japan to receive a doctorate's degree in agriculture. After earning this distinction, Tsujimura isolated another type of catechin, gallocatechin, from green tea.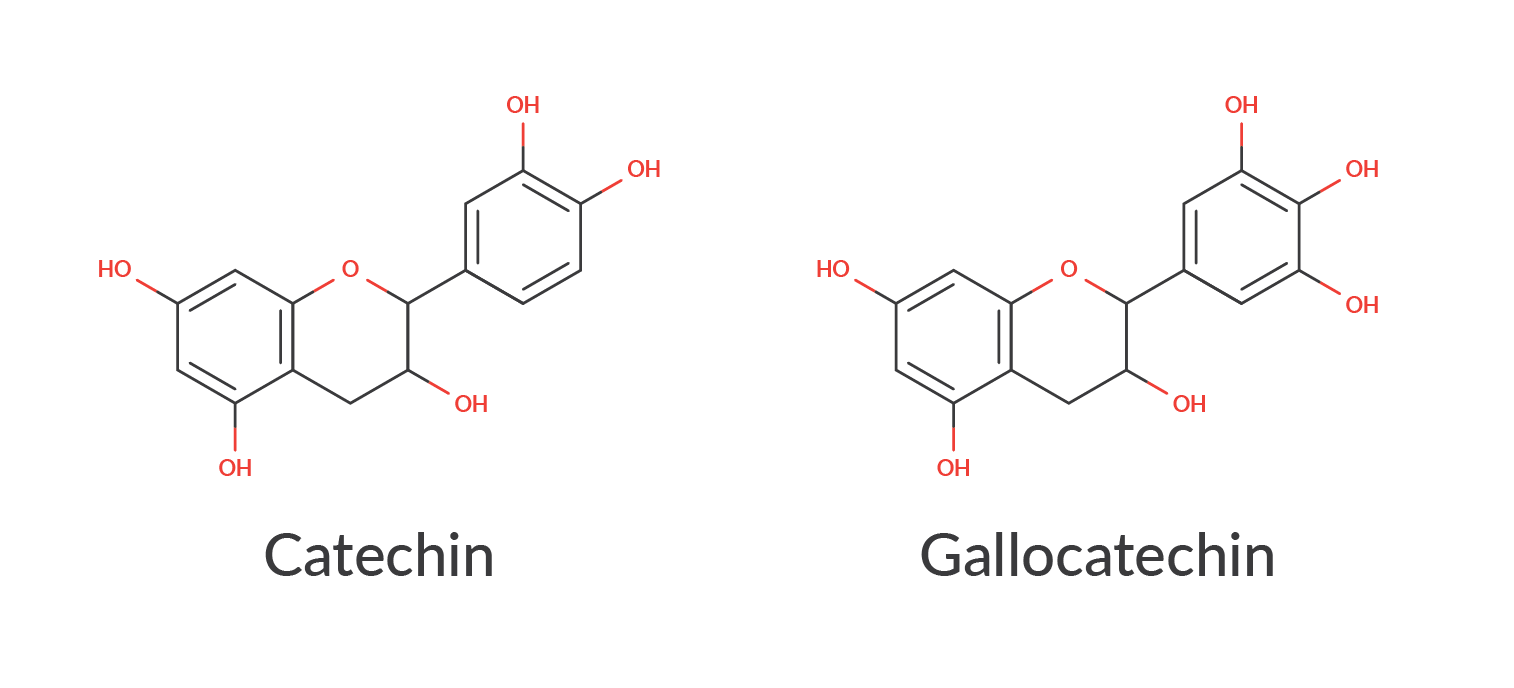 Schematic of the chemical compounds catechin and gallocatechin.
Tsujimura remained at RIKEN for over a decade, receiving two promotions along the way: In 1942, she was promoted to junior researcher and then received the title of researcher in 1947.
Remembering Michiyo Tsujimura
Another noteworthy point in Tsujimura's career is that she became a professor at Ochanomizu University. Formerly Tokyo Women's Higher Normal School, Tsujimura's alma mater, this institute was reformed to the university it is today after World War II — and the reestablishment was achieved with help from none other than Tsujimura's former teacher and womens'-education advocate, Kono Yasui. Tsujimura also became the first dean of the university's Faculty of Home Economics.
Though she retired from the university in 1955, she remained as a part-time lecturer for several years. This overlapped with her time as a professor at Jissen Women's University, where, after retirement, she received the honorary title of professor emeritus.
Tsujimura received a Japan Prize of Agricultural Science for her green tea research in 1956. Additionally, in 1968 she was conferred the Order of the Precious Crown of the Fourth Class.
Today, on the anniversary of Michiyo Tsujimura's birth, let's enjoy a cup of green tea and say happy birthday!
Further Learning
Learn about other scientists and their important work on the COMSOL Blog:
Angelo Moriondo, who developed the first espresso machine
Norbert Rillieux, who designed the multiple-effect vacuum evaporator that changed how we process sugar
Alice Ball, who found a safe way of treating leprosy with chaulmoogra oil