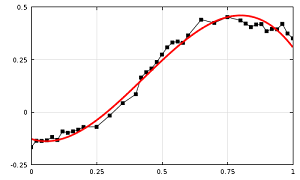 We often need to work with experimental data in COMSOL Multiphysics, usually to represent material properties or other inputs to our model. However, experimental data is often noisy; it contains experimental errors that we do not want to introduce into our simulations. In this blog post, we will look at how to fit smooth curves and surfaces to experimental data using the core functionality of COMSOL Multiphysics.
Read more
---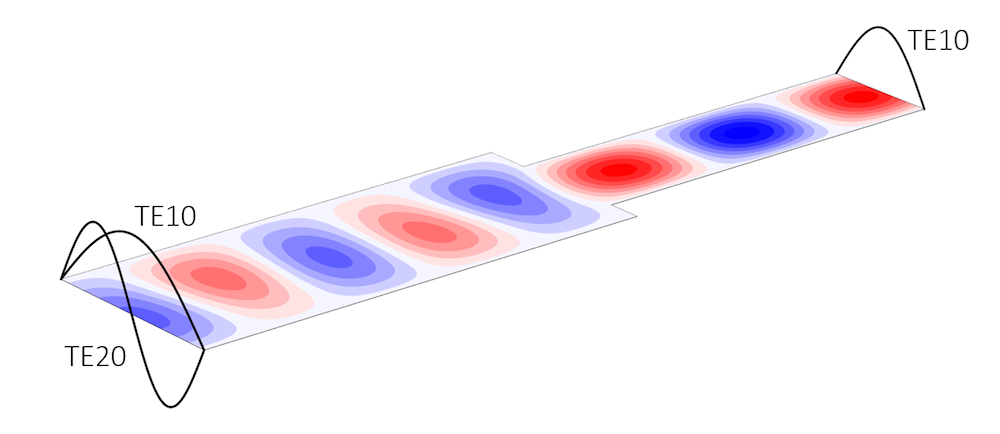 When using the COMSOL Multiphysics software to simulate wave electromagnetics problems in the frequency domain, there are several options for modeling boundaries through which a propagating electromagnetic wave will pass without reflection. Here, we will look at the Lumped Port boundary condition available in the RF Module and the Port boundary condition, which is available in both the RF Module and the Wave Optics Module.
Read more
---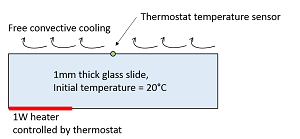 A thermostat is a device that senses the temperature of a system and uses this information to control the system's heaters, or coolers, to keep the temperature close to a desired setpoint. While there are many different types of thermostats, we will focus today on one that turns a heater either on or off based upon two setpoints. This is known as an on-off or a bang-bang controller, and it can be implemented with the Events interface in COMSOL Multiphysics.
Read more
---

One of the more common questions we are asked is about the modeling of periodic, or pulsed, heat loads. That is, a heat load that turns on and off repeatedly at known times. Modeling such a situation accurately and efficiently in COMSOL Multiphysics is quite easy to do with the Events interface. The techniques we will introduce are applicable to many classes of time-dependent simulations in which you have changes in loads that occur at known times.
Read more
---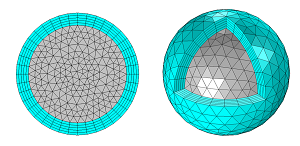 When solving wave electromagnetics problems, it is likely that you will want to model a domain with open boundaries — that is, a boundary of the computational domain through which an electromagnetic wave will pass without any reflection. COMSOL Multiphysics offers several solutions for this. Today, we will look at using scattering boundary conditions and perfectly matched layers for truncating domains and discuss their relative merits.
Read more
---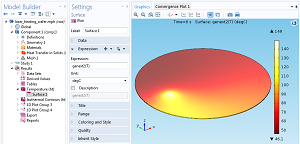 One of the common modeling situations that we encounter is the simulation of rotating objects exposed to loads. There are many ways in which such rotation can be modeled. In this blog post, we will look at addressing this by using the General Extrusion operators and discuss why this approach is useful.
Read more
---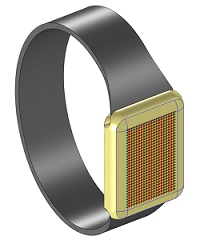 Consumer electronics such as phones, e-book readers, computers, and even wristwatches are all making use of touchscreen technology. Many of these touchscreens use some form of capacitive sensing. Let's take a look at how to analyze such a capacitive sensor in COMSOL Multiphysics using the AC/DC Module.
Read more
---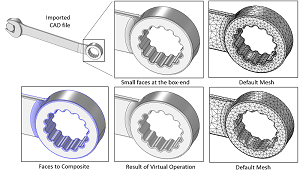 Whenever you are modeling the geometry that you will use for your COMSOL Multiphysics analysis, either with the native CAD creations tools in the COMSOL software or using another CAD system, you may end up with a geometry that has more features than you really need. Here, we will look at a set of features called Virtual Operations that will let you quickly and easily simplify any CAD data in preparation for modeling and meshing.
Read more
---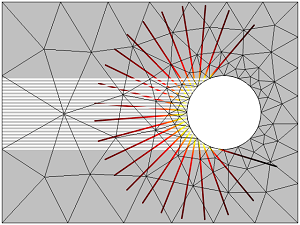 The release of COMSOL Multiphysics version 5.0 includes a new add-on module for electromagnetics modeling: the Ray Optics Module. This optional add-on module includes the Geometrical Optics interface, which can be used to model the propagation of electromagnetic waves when the wavelength is much smaller than the smallest geometric entity in the model. The Geometrical Optics interface includes a wide variety of features and optional settings and it is fully multiphysics capable.
Read more
---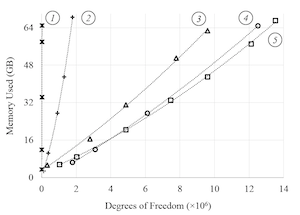 One of the most common questions we get is: How large of a model can you solve in COMSOL Multiphysics? It turns out that this is quite tricky to answer decisively, so in this blog entry, we will talk about memory requirements, model size, and how you can predict the amount of memory you will need for solving large 3D finite element problems.
Read more
---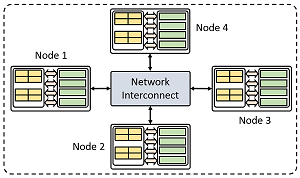 People are always asking how the performance of COMSOL Multiphysics® simulation software will improve on a parallel system, especially now that large multi-core desktop computers are relatively inexpensive and it's easy to rent time on cloud services like the Amazon Elastic Compute Cloud™. It turns out, though, that it's not always possible to get faster performance just by throwing more hardware at the problem. To understand why, let's take a conceptual look at computers and the algorithms COMSOL® software uses.
Read more
---
Get new posts by email
---
Categories
---
Tags