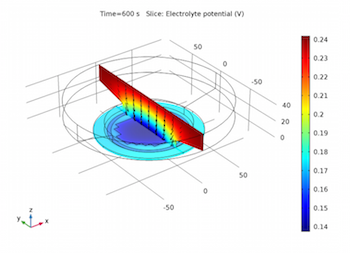 Resistive and capacitive effects are fundamental to the understanding of electrochemical systems. The resistances and capacitances due to mass transfer can be represented through physical equations describing the corresponding fundamental phenomena, like diffusion. Further, when considering the resistive or capacitive behavior of double layers, thin films, and reaction kinetics, such effects can be treated simply through physical conditions relating electrochemical currents and voltages. Lastly, resistances and capacitances from external loading circuits can easily be represented in the COMSOL Multiphysics® software.
Read More
---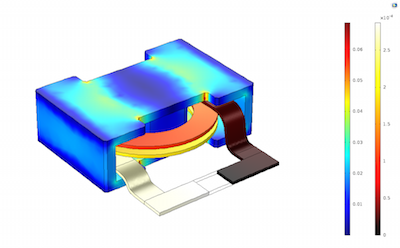 Inductive devices exhibit a range of electromagnetic effects that have to be taken into account when they are utilized as part of any application. With the tools provided by the AC/DC Module in COMSOL Multiphysics, you can model and design an inductor in a straightforward yet accurate way, as well as calculate the device characteristics your application demands.
Read More
---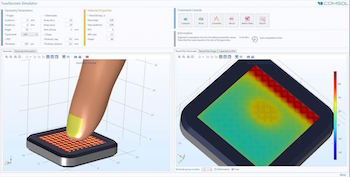 Touchscreen technology is becoming more and more common in consumer electronics. When designing these interfaces, achieving accuracy, as well as a fast time-to-market, is key. Using our Touchscreen Simulator demo app, we show you how simulation apps can aid in the design of capacitive touchscreen devices.
Read More
---