How we Realized we were Good at Enabling Users to Model Cloaking
We first noticed that COMSOL was being used to model cloaking when an article on BBC's website was brought to our attention. It related to a paper published by a famous scientist, Sir John Pendry, in Science. In it, he and his two co-authors, David Smith and David Schurig at Duke University, NC, laid out the theory for the cloaking of light and postulated that "a simple demonstration model that could work for radar might be possible within 18 months' time." That was in 2006.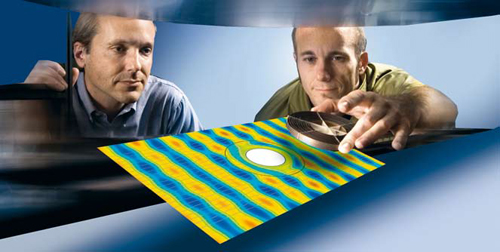 We recognized the two researchers from Duke and contacted them. They said that the reason for using COMSOL is to test theory and, using it, help realize the phenomenon of cloaking. COMSOL enables full tensor description of permittivity and permeability and even off-diagonal components (which is good for Cartesian coordinates). By this time, late 2006, they were producing experiments that simulated cloaking. And so we were able to publish them in COMSOL News.
---