Now Online: 450+ Abstracts Submitted for the COMSOL Conference
There are some special events that we particularly care about and put tons of work into here in COMSOL, and these are our annual conferences. The events keep on expanding and this year everything will be even bigger and better! The conference will be held in Boston, MA October 3-5, Milan, Italy October 10-12, and in Bangalore, India November 2-3. We are very excited about the high quality and large volume of abstracts submitted for the COMSOL conference so far.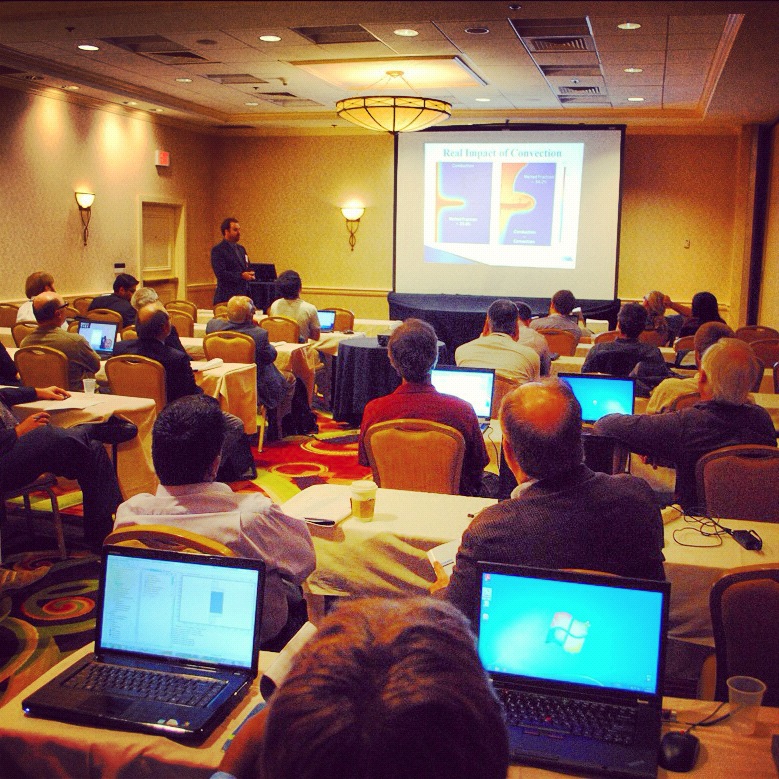 We recently closed the final abstract submission for USA and Europe, and our goals have been met — and then some: we received more than 450 abstracts from over a dozen European countries, more than 40 states in USA, South America, and Canada and from other parts of the world. This is a great achievement, and we are delighted to see that the interest in multiphysics simulation is continuing to grow at a fast pace. The main point of the conference is to bring users of COMSOL together to share ideas and to learn about new tools and technologies. Now we want to share with you what this year's paper and poster topic breakdown is for our U.S. and European conferences. Many topics are covered and we are seeing a huge interest in presenting work in areas such as heat transfer, low and high frequency electromagnetics, mechanical, fluid flow, and multiphysics. We're also observing a growing interest in the bioscience and bioengineering field and a renewed attention for geophysics and mass transfer phenomena. Here is a break-down of all topics that will be represented in oral presentations this October: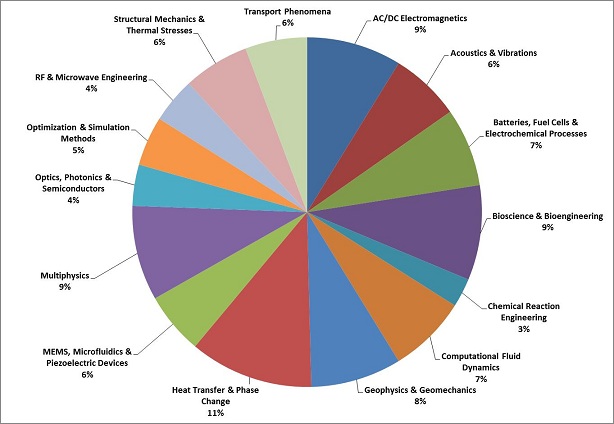 Enlarge pie chart
Out of all of the abstracts the Program Committee received, almost 60% were for posters. The Poster Session is one of the most popular and appreciated events at the conference. The posters illustrate the work by researchers and engineers and are on display throughout the entire duration of the conference. A room full of people sharing simulation success stories and their passion for new technology sums up everything I appreciate about the conference. This year, thanks to all of you who submitted an abstract, the conference is shaping up to become the largest multiphysics event yet.
Now available on our website:
You can also download the invitations for:
Join the COMSOL Community at the Conference this autumn!
---
---
|
© 2017 by COMSOL Inc.. All rights reserved