The 10th Annual COMSOL Conference Takes Place in 2014
We're kicking off the new year right with the announcement of our COMSOL Conference 2014 tour dates and locations. This year marks the 10th annual COMSOL Conference and we have a lot of exciting things planned for you. Not only are we enhancing our program, but we have also added locations to the conference tour. Here's a look at what to expect and in what locations.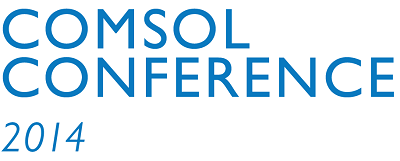 A Sneak Peek at What's in Store
The COMSOL Conference 2014 program will have many exciting new elements, including new minicourses and inspiring keynote speakers. Attendees will be among the first to see the unveiling of a major new product release. As always, you will have a chance to meet and speak with COMSOL developers and application engineers about your simulation work.
New Offices Bring New Locations
Very recently, COMSOL opened three new offices: one in Brazil and two in China. The new offices will organize the COMSOL Conference in these countries. Additional stops will be made in Curitiba, Brazil, as well as Shanghai and Beijing, China. The dates for these locations will be announced over the next few weeks.
2014 Locations and Dates
Cambridge, UK — September 17 – 19
Boston, MA, USA — October 8 – 10
Curitiba, Brazil — October 23 – 24
Bangalore, IN — November 13 – 14
Seoul, South Korea — November 28
Beijing, China — TBD
Shanghai, China — TBD
Singapore — TBD
Taipei, Taiwan — TBD
Tokyo, Japan — TBD
New to the COMSOL Conference?
If you've never attended a COMSOL Conference before and are considering joining us this year, here's what you can look forward to. Over 30 minicourses will cover a wide variety of topics, including electrical, mechanical, fluid, and chemical applications, and you can choose the training sessions that are most applicable to your simulation needs. In addition to our popular minicourses, the program also offers user presentations, poster sessions, exhibitions, keynote talks, and several opportunities where you can connect with fellow engineers and members of the COMSOL team.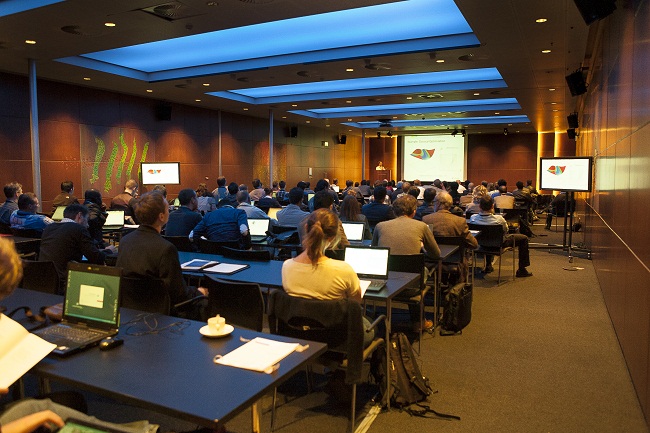 Many of our users take advantage of the opportunity to present what they are working on and how they are using COMSOL Multiphysics. It is a great opportunity to share your research with your peers and get feedback from fellow users. Presenting can be done in three ways: oral, poster, or both formats — you choose. Post-conference, your work will be published online and reach an audience of engineers and scientists around the world. Imagine that; the possibilities are seemingly endless for enhancing your multiphysics simulation work and for receiving all the recognition you could wish for.
Keep in Touch
As soon as the remainder of the dates are determined, we will be sure to let you know. We hope to see you at one of the stops along the way! Stay in touch for more details and announcements regarding the conference. To get real-time updates and deadline reminders, follow us on social media:
I hope to see you at the COMSOL Conference 2014!
---
---
|
© 2017 by COMSOL Inc.. All rights reserved