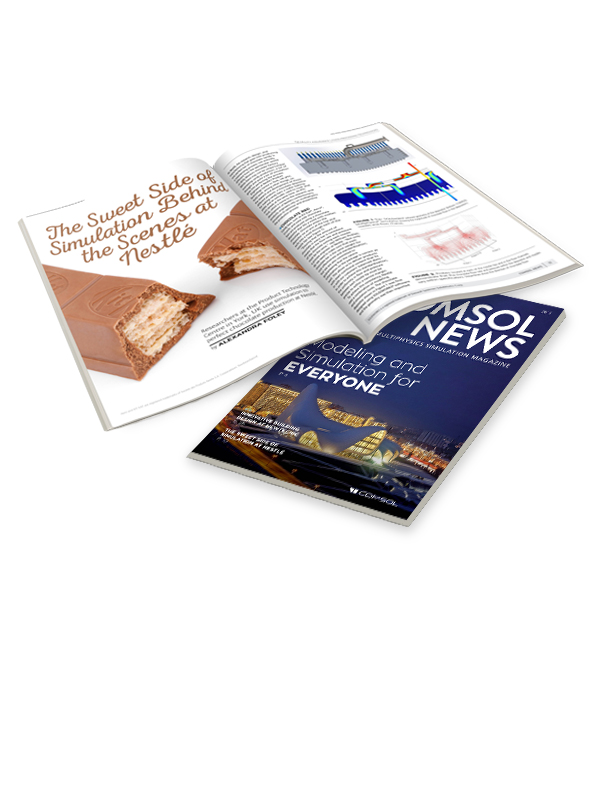 COMSOL News 2015
This issue of COMSOL News covers the work of simulation experts from a wide range of industries: Food processing at Nestlé, building physics and architectural design at Newtecnic, corrosion protection in automotive applications at Daimler, laser-material interactions at Lawrence Livermore National Laboratory, multimaterial 3D printing at TNO, and many more. Read how engineers, designers, and ...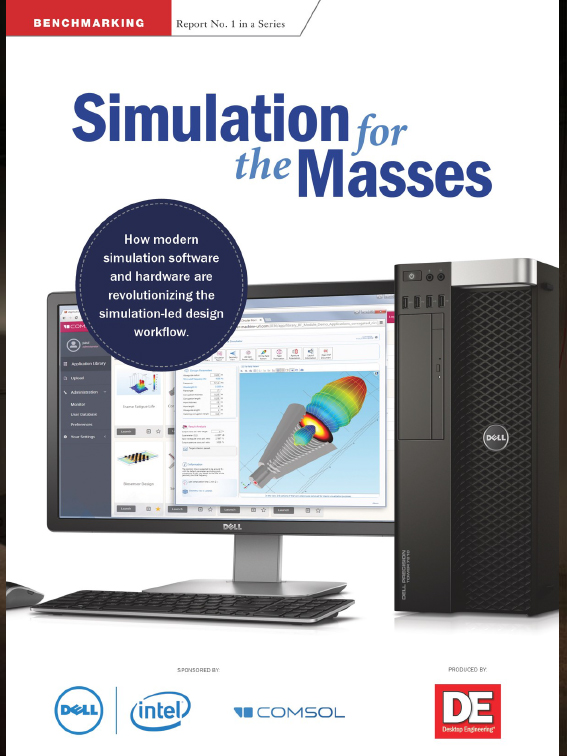 White Paper: Simulation for the Masses
In product design, simulation is valued as a viable alternative to traditional trial-and-error workflows. Experiencing ... Per saperne di più »
COMSOL News 2014
Read about the cutting-edge ways researchers and engineers are simulating applications from building physics and ... Per saperne di più »
Showcase
Navigando tra video, user story, modelli e risorse multimediali scoprirete come COMSOL Multiphysics viene utilizzato in un'ampia gamma di aree applicative.
Riviste
In questa sezione potrete approfondire come gli utenti COMSOL studiano e creano i loro prodotti, leggendo articoli sulle più recenti e innovative applicazioni multifisiche.
Documentazione tecnica
Iniziate subito a conoscere COMSOL. Consultate la nostra documentazione tecnica per imparare a usare il software con esempi di modellazione illustrati step-by-step.
White Paper
In questa sezione troverete utili e interessanti white paper riferiti a specifiche aree applicative.
Product Booklet
Imparate a conoscere i prodotti COMSOL sfogliando il nostro catalogo. Individuate il prodotto che meglio risponde alle vostre necessità di simulazione, in base all'ambito applicativo di vostro interesse: meccanico, fluidodinamico, elettrico o chimico.
Ulteriore documentazione
In questa sezione sono raccolti le presentazioni e i poster presentati da colleghi di tutto il mondo alle Conferenze mondiali COMSOL.