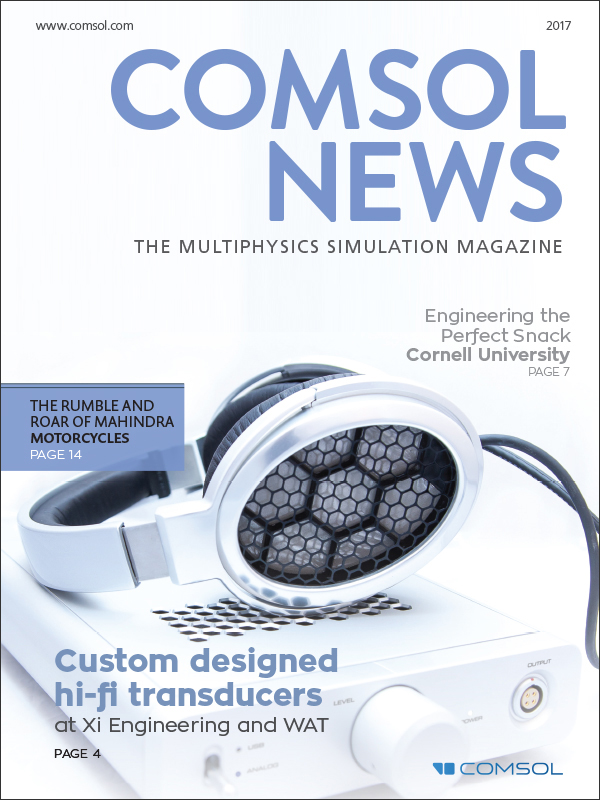 COMSOL News 2017
In COMSOL News 2017, simulation specialists from around the globe share their stories. Read about how engineers and designers across industries use the computational tools offered in the COMSOL® software for innovative modeling, simulation, and application design. Get inspired by users of COMSOL Multiphysics® and COMSOL Server™ and achieve your best design yet. Download a PDF version of ...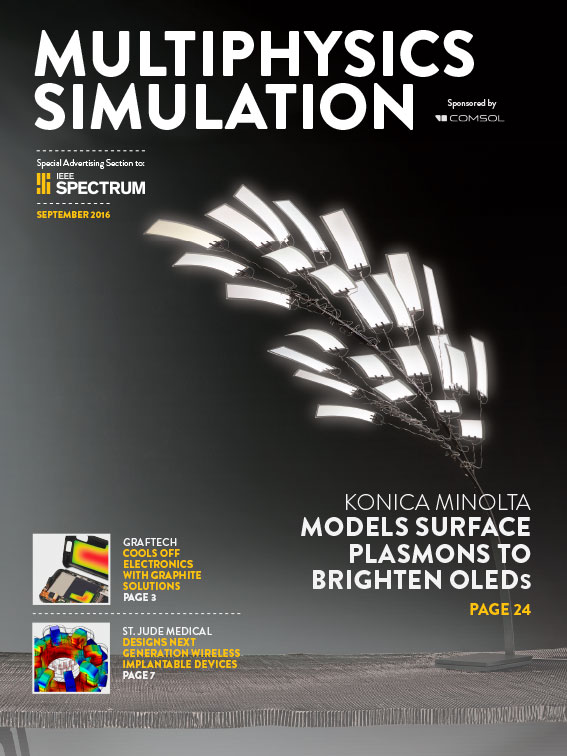 Multiphysics Simulation: An IEEE Spectrum Insert 2016
Industry experts explain how they harness COMSOL® software to create physics-based models to deliver on innovative ...
Per saperne di più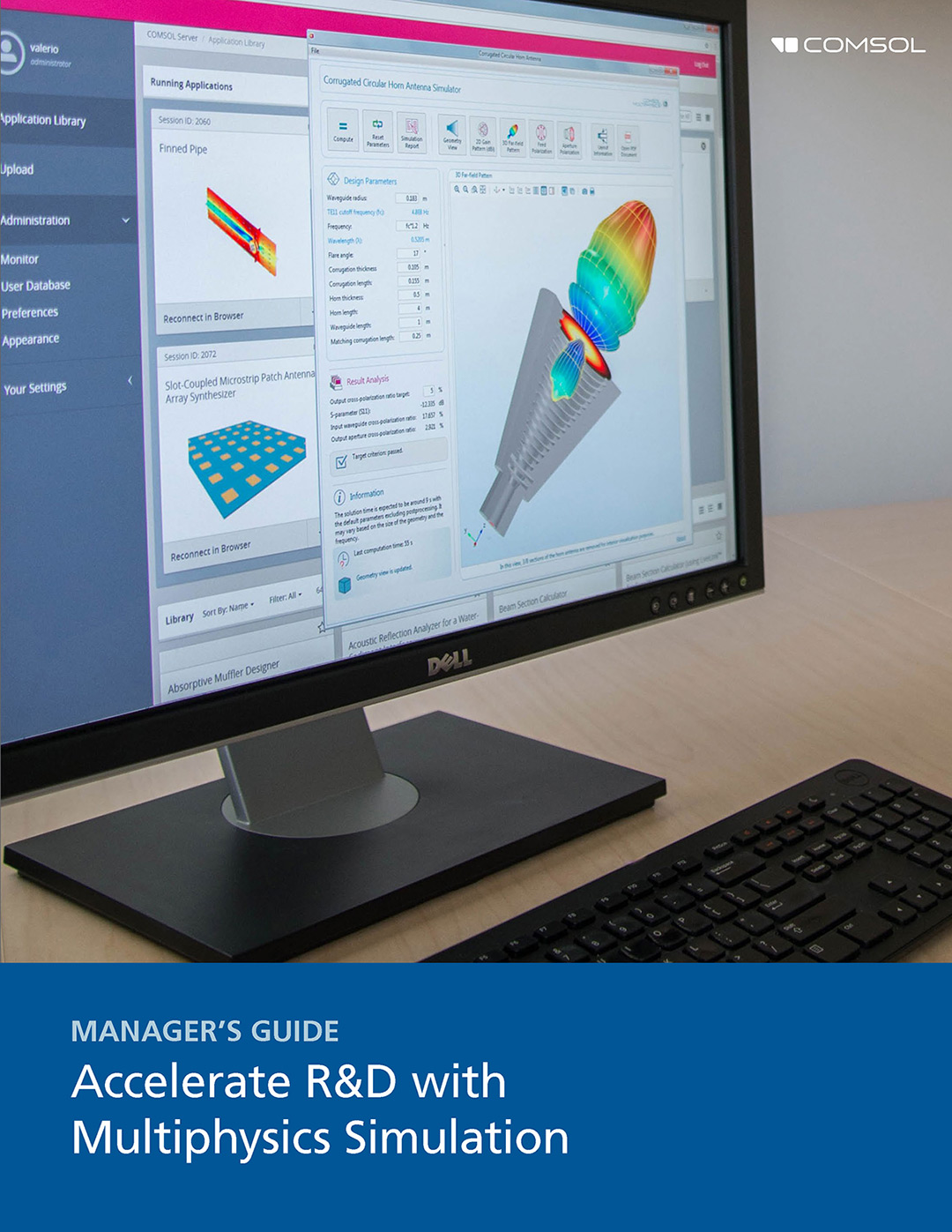 See How Managers Stay Ahead with Multiphysics Simulation
Help your organization stay ahead of the curve. The Manager's Guide features must-have information on how simulation ...
Per saperne di più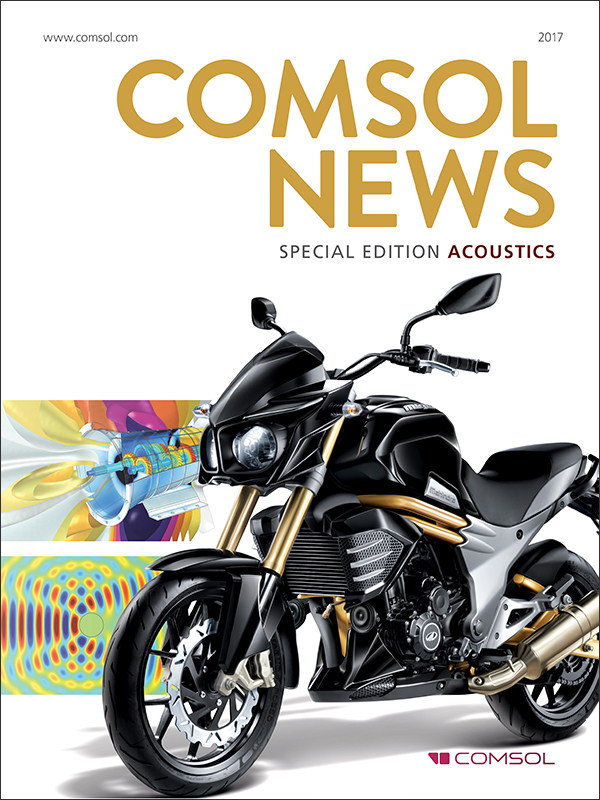 COMSOL News 2017 - Special Edition Acoustics
This special edition of COMSOL News celebrates designers, engineers, and researchers working in the field of ...
Per saperne di più
Showcase
Navigando tra video, user story, modelli e risorse multimediali scoprirete come COMSOL Multiphysics viene utilizzato in un'ampia gamma di aree applicative.
Riviste
In questa sezione potrete approfondire come gli utenti COMSOL studiano e creano i loro prodotti, leggendo articoli sulle più recenti e innovative applicazioni multifisiche.
Documentazione tecnica
Iniziate subito a conoscere COMSOL. Consultate la nostra documentazione tecnica per imparare a usare il software con esempi di modellazione illustrati step-by-step.
White Paper
In questa sezione troverete utili e interessanti white paper riferiti a specifiche aree applicative.
Product Booklet
Imparate a conoscere i prodotti COMSOL sfogliando il nostro catalogo. Individuate il prodotto che meglio risponde alle vostre necessità di simulazione, in base all'ambito applicativo di vostro interesse: meccanico, fluidodinamico, elettrico o chimico.
Ulteriore documentazione
In questa sezione sono raccolti le presentazioni e i poster presentati da colleghi di tutto il mondo alle Conferenze mondiali COMSOL.