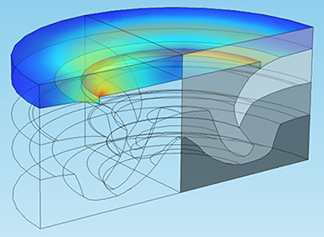 Corrosion is one of the most serious factors affecting the transportation industry. In an effort to minimize its impact, a German research institute and the manufacturers of Mercedes-Benz joined forces to investigate the corrosion occurring in automotive rivets and sheet metal. Using COMSOL Multiphysics simulation, they were able to study corrosion's effects on car components.
Read more
---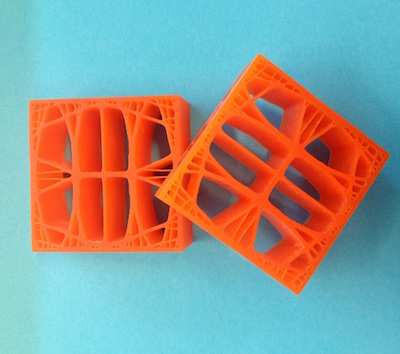 3D printing, also known as additive manufacturing, has been a popular topic of discussion on the COMSOL Blog and throughout the scientific community. New initiatives have furthered the capabilities of this technology, while extending its reach in various fields of research, manufacturing, and design. With the help of COMSOL Multiphysics, researchers at the Netherlands Organization for Applied Scientific Research (TNO) are investigating the promise of 3D printing in the realm of material design.
Read more
---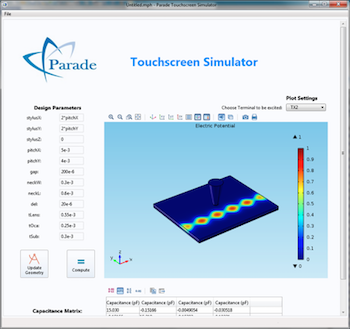 The demand for better performance and increased accuracy in touchscreen devices is growing. Simulation, a fast and cost-effective approach to product development, helps to meet this goal. With each design modification, colleagues will typically rely on you to run simulation tests, awaiting your feedback before reaching out to customers. As researchers at Parade Technologies (formerly Cypress Semiconductor) have discovered, creating apps and distributing them to colleagues is a valuable way to save time and more effectively communicate with customers.
Read more
---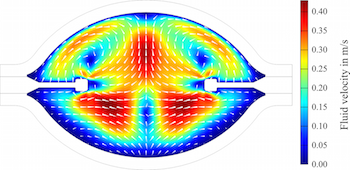 Today, we introduce guest blogger Bernd Baumann, who shares insight into optimizing the performance of metal-halide lamps with simulation, with input from his colleague Joerg Schwieger. With the help of COMSOL Multiphysics, we investigated the impact of acoustic resonances and the related acoustic streaming field on the operation of metal-halide discharge lamps. To our surprise, we found that the lamps exhibit behaviors that are similar to a well-known mechanical system — the forced Duffing oscillator with a softening spring.
Read more
---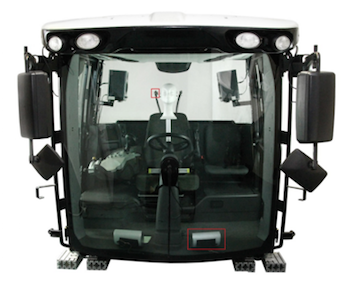 Today, we welcome Lars Fromme back to the blog — this time as a guest blogger from the FH Bielefeld University of Applied Sciences. Working with loud machines is an occupational safety issue in the modern world. To keep workers safe, we can design low-cost solutions to control the noise with the help of simulation. Researchers at the FH Bielefeld University of Applied Sciences set out to do just that by simulating acoustic transfer paths with COMSOL Multiphysics simulation software.
Read more
---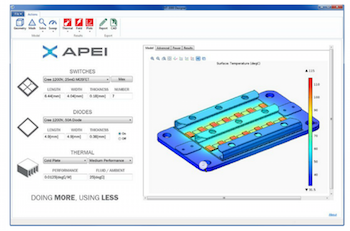 Silicon chips have been the foundation of power electronics over the years. However, as more applications are using increasingly higher amounts of electrical power, silicon has begun to reach its limits. Wide band gap semiconductors offer an opportunity to surpass these confines, operating at high frequencies, voltages, and temperatures. Looking to optimize their development of wide band gap solutions, engineers at Wolfspeed utilized the power of the Application Builder within COMSOL Multiphysics.
Read more
---

Keeping buildings cool in the summer and warm in the winter is a major drain on energy resources. In search of a more cost-effective and energy-efficient way to heat and cool buildings, researchers at Fraunhofer ISE continuously work to develop adsorption-based systems that run on solar energy, natural gas, and industrial waste. Using COMSOL Multiphysics® simulation software, the team investigates the adsorption process, heat exchanger design, and numerous other systems that affect their innovative developments in adsorption technology.
Read more
---

Do you drool at the very mention of chocolate? If so, you're a "chocoholic" like me, and Nestlé's Kit Kat® bar is one of my favorites. For 80 years, people around the globe have devoured this four-piece delight. To ensure every bar of chocolate produced has the same consistency, texture, and taste, the engineers at Nestlé's Product Technology Centre in York, UK (PTC York) are using simulation to optimize the Kit Kat® bar manufacturing process.
Read more
---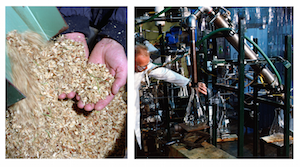 Biofuels are recognized as a valued source of renewable energy, with applications ranging from heating buildings to powering transportation. Increasing the availability of these fuels requires an understanding of the processes behind biomass conversion. With the help of COMSOL Multiphysics® simulation software, researchers at NREL are seeking to optimize such processes, making biofuel conversion more efficient and cost-effective.
Read more
---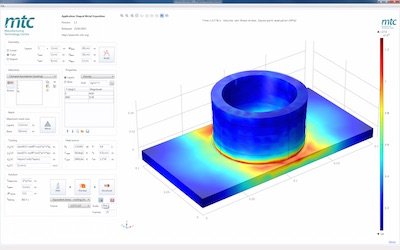 3D printing has emerged as a popular manufacturing technique within a number of industries. The growing demand for this method of manufacturing has prompted greater simulation research behind its processes. Engineers at the Manufacturing Technology Centre (MTC) have identified their customers' interest in a particular additive manufacturing technique known as shaped metal deposition. By building a simulation app, the team is better able to meet the demands of their customers while delivering more efficient and effective simulation results.
Read more
---

You may know of Boreas, the Greek god of North Wind, but did you know that it's also the name of a German team for Formula 1 in schools? This is no coincidence; it describes their strong will to develop race cars that are "as fast as a storm". With this spirit and COMSOL Multiphysics, the team won several qualifying races, reached third place in the 2014 world finals, and was honored with the innovation award for Research and Development.
Read more
---
Get new posts by email
---
Categories
---
Tags